My Team
When you became my client, you placed your trust in me to help make your vision a reality. I honor that trust with the help of my expert support staff. Together, Jean and I make a strong commitment to customer service.
If you need to schedule an appointment, make changes to your policy, submit a claim or request any other service, please let Jean know. She will respond promptly.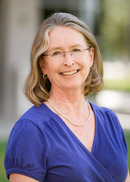 Jean B Gadd
Associate Financial Advisor
Office 813-875-2005

As Associate Financial Advisor for Neil, Jean assists with all aspects of his client planning and risk management.  She assists with reviews, policy changes, servicing, billing and back office logistics.
Jean is a Virginia county girl who moved to Florida and joined Northwestern Mutual's District Management team in Gainesville Florida in June of 1987.  She moved to Tampa in 2005 to be closer to the water and fishing. 
She loves living in Florida, the love of her life Tatum, her two dogs Scooter and Sugar, her kitty Zelda (who does rule the world).  She also has 3 pet chickens Pizza, Pancake and Penguin.
Florida 2-15 Life, Health & Annuity License
FLMI – Fellow Life Management Institute
The FLMI designation is awarded to individuals who pass a series of 10 examinations; these insurance-focused examinations cover insurance, accounting, marketing, information systems, finance, law, management, and computers.
Series 6, 63 & 65 Investment Licenses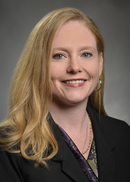 Angelina Leonetti
Chief Marketing Officer
Office 813-875-2005

Angie started her career with Northwestern Mutual in 2015. She has 15+ years of expansive, proven experience in all aspects of corporate marketing including branding, customer relations, creative team leadership, advertising and media relations. She is responsible for utilizing strategic marketing and media strategies to help Taylor Financial Group reach our growth goals.
She is the co-chair of the community action committee in which she spearheads fundraising and awareness for Alex's Lemonade Stand Foundation as well as local organizations that support pediatric cancer families. She resides on the Corporate Advisory Committee for Johns Hopkins All Children's Hospital and is involved in a number of other local non-profit organization in Tampa Bay. In her spare time, Angie loves to travel, attend sporting events and spend quality time with friends and family.